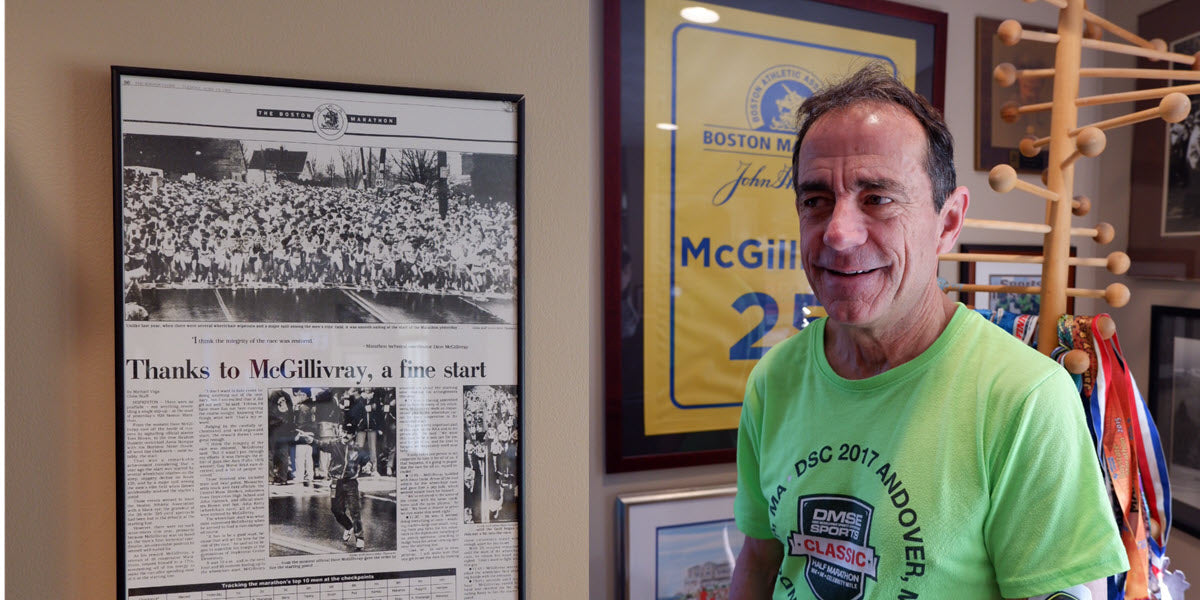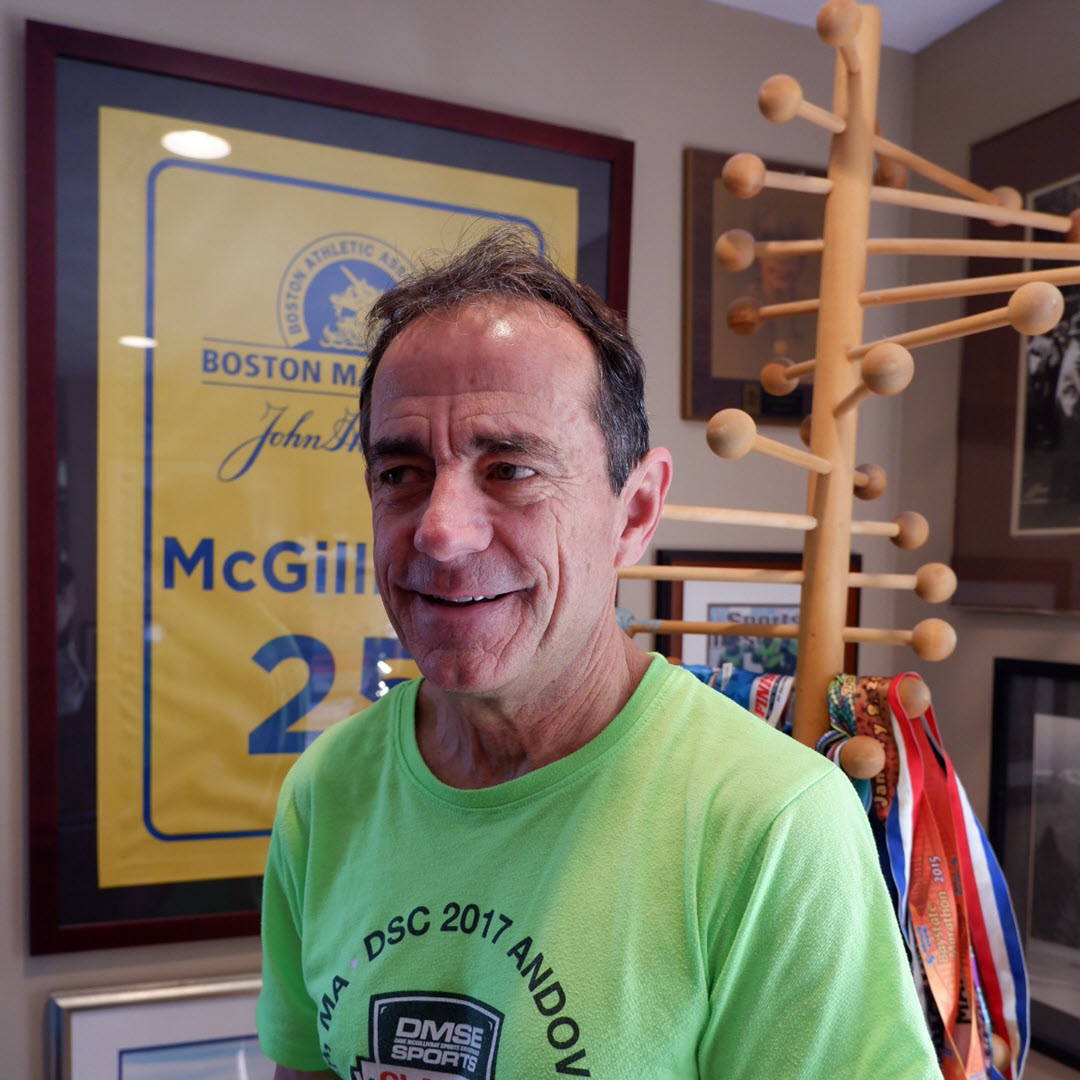 Athlete Spotlight: Dave McGillivray
written by: Olivia Crozier
How a goal, some determination, and a little bit of hope led to the biggest accomplishments of Dave McGillivray's life. 
Dave McGillivray is a living example that you can do just about anything if you set your mind to it. Failure does not prevent a goal from being achieved. It is merely a step along the journey. Dave McGillivray's story, his life, and his achievements, will show you why dreaming big and going for it is worth it. You will see that you CAN run that race, take that job, and achieve that idea, that goal, that dream. It's yours for the taking.
As a kid growing up in Medford, Massachusetts, he was surrounded by professional sports and fervently wanted that life for himself: he wanted to be a professional athlete, a superstar. Yet his short, slight frame meant he wasn't a popular pick for school sports teams. In fact, it meant he was usually the last to get picked, the butt of his peers' jokes. His first taste of sport wasn't fun at all. It brought him face to face with the ugly feelings of rejection and inadequacy. He didn't know it at the time, but it would be the making of him. Instead of letting it curtail his athletic career, it was, in fact, simply the start of a different one. He started running because "no one can cut you from running." On his 12th birthday he ran six miles in the morning. After stuffing himself with birthday cake, he ran another six and then realized that his mileage matched his age in years. That began his now-famous birthday runs, where every year on his birthday his run mileage matches his age in years. Yes, you're reading this right. He's gotten to the point in his life where he has to wake up as early as 2:00am to start his birthday runs because there's simply not enough time in the day. 
He may not have finished his first Boston Marathon but he completed many thereafter.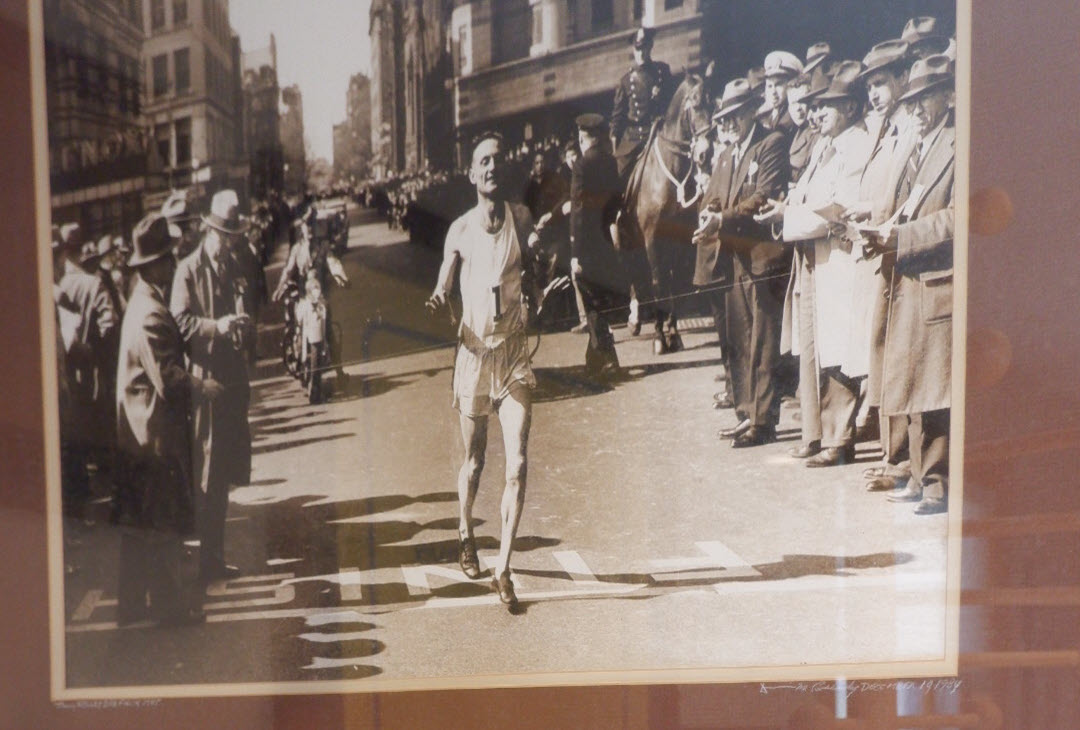 From Participant to Race Director
McGillivray is a man whose list of achievements almost seems unbelievable if there weren't proof. A lifelong runner and triathlete, race director, philanthropist, fundraiser, and public speaker, he has a resumé that'll leave you wondering if he is, in fact, Superman. Although he'll tell you he isn't, it's remarkably clear that his superpower is his steadfast belief that anyone can achieve anything if they set a goal, work hard, and earn the right to achieve it. This is a man who attempted the Boston Marathon for the first time when he was just 17 years old, too young to have an official bib, and did not finish the race. He returned the next year and vowed he would run the race every year for the rest of his life. He ran for the next 15 years up until he was offered the Race Director position for this historic race and accepted the fact that he would be trading in his race bib for the Director title moving forward. Standing at the finish line of the 1988 Boston Marathon where he had directed the race for the first time, he couldn't overcome his feelings of regret for not running the race. Once the last runner crossed the finish line he asked a state trooper to drive him back to start line. When the trooper asked if Dave had forgotten something, he responded "yeah, I forgot to run". He has now run 50 consecutive Bostons, 35 of which while working as race director and running the race in the dark after the rest of the field has finished.
Racking Up the Accomplishments
This is one of many truly remarkable feats on Dave's resumé, most of which were driven by his desire to help others be their best, achieve their goals, and raise money for many worthwhile causes along the way. McGillivray isn't "just" a runner, a race director, and a fundraiser: he's an engineer of dreams and a believer in the indomitable power of human will and spirit. During the course of his life so far, McGillivray has run across America in 80 days, raising thousands of dollars for the Jimmy Fund, a charity that supports research toward eliminating cancer in children. He's raced nine Ironman World Championships in Hawaii, the first of which was in 1980, only the second year the race took place and he finished 14th. He's run 165 marathons, logged more than 160,000 run miles, and has raised millions for worthy causes. He's completed the World Marathon Challenge; completing seven marathons on seven continents in seven days. He's written four books and helped organize more than 1,400 mass participation events, including Olympic Trials events and world championships.
Perhaps the example that makes him sound the most extraordinary is from an event three years ago. Dave was diagnosed with a severe coronary artery disease and had to have triple bypass surgery just six months before the Boston Marathon. When he asked his doctor if he'd be able to run the marathon, Dave said "he didn't say no, he didn't say yes, he said he'd be extremely disappointed if I didn't do it. And so that's what gave me that four letter word, hope." Hope, grit, and his determination allowed him to cross the finish line just six months later. In short, if it sounds impossible, McGillivray has probably done it. Twice.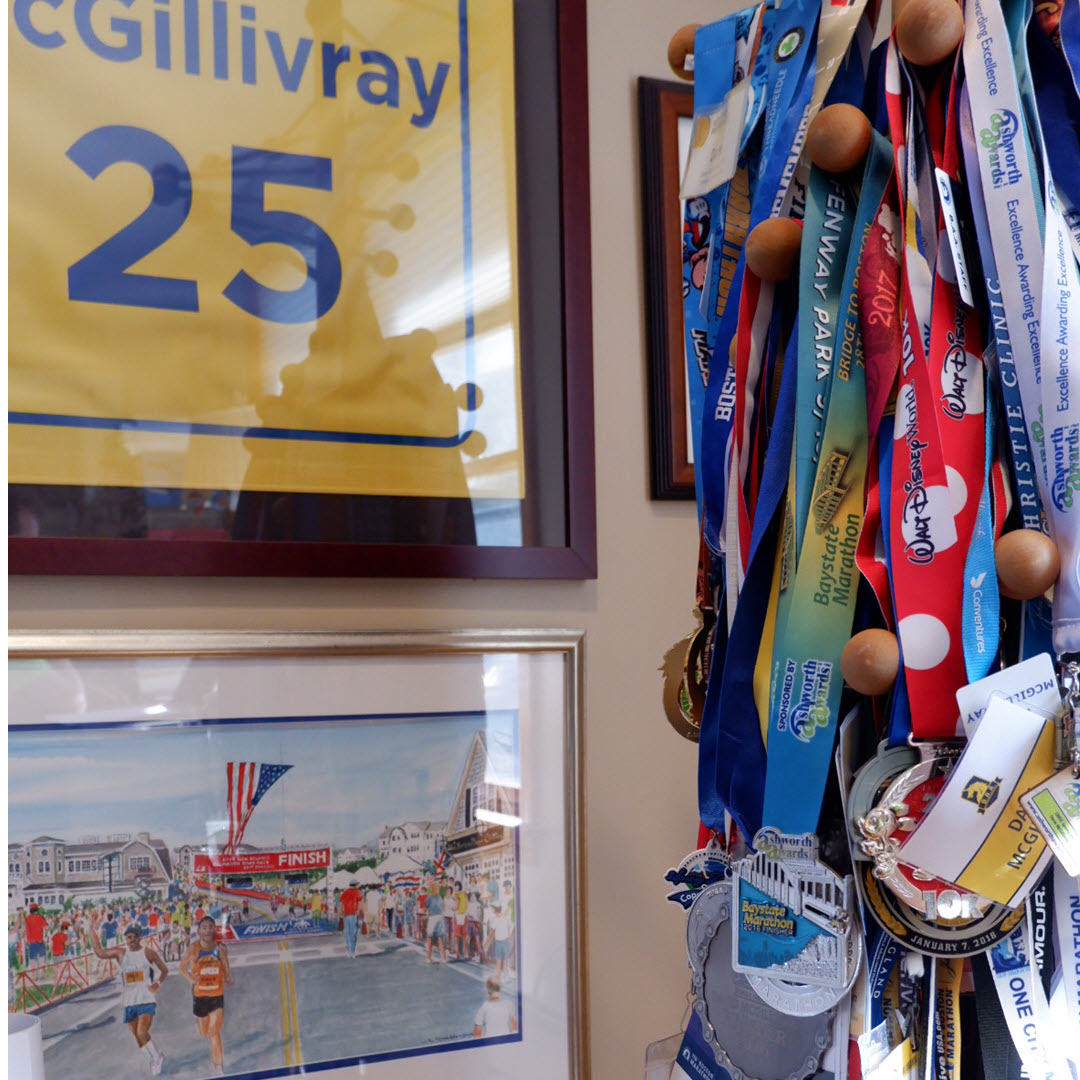 He's run 165 marathons, logged more than 160,000 miles, and completed the World Marathon Challenge (seven marathons on seven continents).
Integrating Technology into Running
Regardless of all that he has achieved and all he has done, running for McGillivray is still a very simple act. He says running is his "thinking time," a time when he comes up with all of his best ideas. His running is uncomplicated and largely free of tech and gadgets. He refers to himself as "old school". That said, he does see a place for technology to help confirm findings and experiences from training. As a member of the Nix advisory board, he says he's looking forward to putting the sensor to the test: "I mean, why not get the edge if the technology is there?" he says. "When I enter that world [of tech], most of the time I'm doing it to confirm what I think I already know." 
Despite having run in the desert in temperatures as high as 120 degrees F he proudly says he's never bonked, although he has "gotten into trouble" with hydration. "You really do need to know your own body, where you are in the race, and what your body needs—and what it doesn't. With this technology [from Nix] you'll be able to truly understand what's going on physiologically with yourself, and I think knowledge is power."
Perhaps the real beauty in his tale is not his astounding achievements, but his drive and desire to run and compete for causes bigger than just himself. From early on, he recognized—and harnessed—the very special power wrapped up in achieving an endurance goal, and the power this can have in uplifting someone's self-confidence, as well as raising funds for worthwhile causes. Early in his race director days, he realized he was doing far more than putting on road races: "Back then I knew what was going to happen. I knew the walls of intimidation would crumble and people would start believing in themselves and they would turn to going out on the road, either on a bike or walking or running or whatever, just to elevate their own self esteem and self confidence. You combine that with philanthropy and now you have a greater purpose to get out there and do it even though you might have initially been intimidated or you weren't that interested."
If you've gotten to the end of this story, you're likely already planning to spend the next hour Google searching Dave's name and learning more about his incredible story. Just when you think you've learned everything about this man, there's more to find. While we can't all be Superman, let Dave's story tell you that we can all have goals, we can all have determination, and we can all have a little bit of that four letter word... Hope. 
"You really do need to know your own body, where you are in the race, and what your body needs—and what it doesn't.

With this technology [from Nix] you'll be able to truly understand what's going on physiologically with yourself, and I think knowledge is power."