Explore the features and intel you'll rely on from the Nix app.
Don't leave your hydration to trial and error
The free Nix app analyzes your fluid and electrolyte losses per hour - metrics that represent your unique sweat composition. Below are a few of the features and a peak into the App.
Ready to get started? Download the app today:
⬢ Apple users (App Store) click here.
⬢ Android users (Google Play) click here.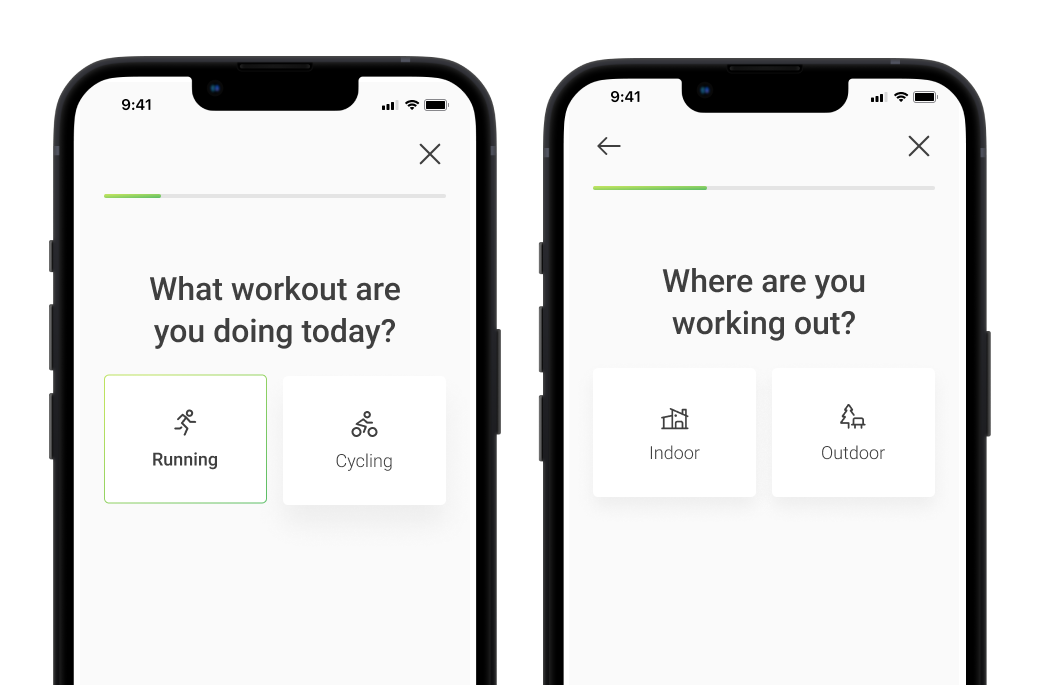 Select your workout
Choose between a running or cycling workout as well as indoor versus outdoor so that you receive an accurate Nix Index score of your environment.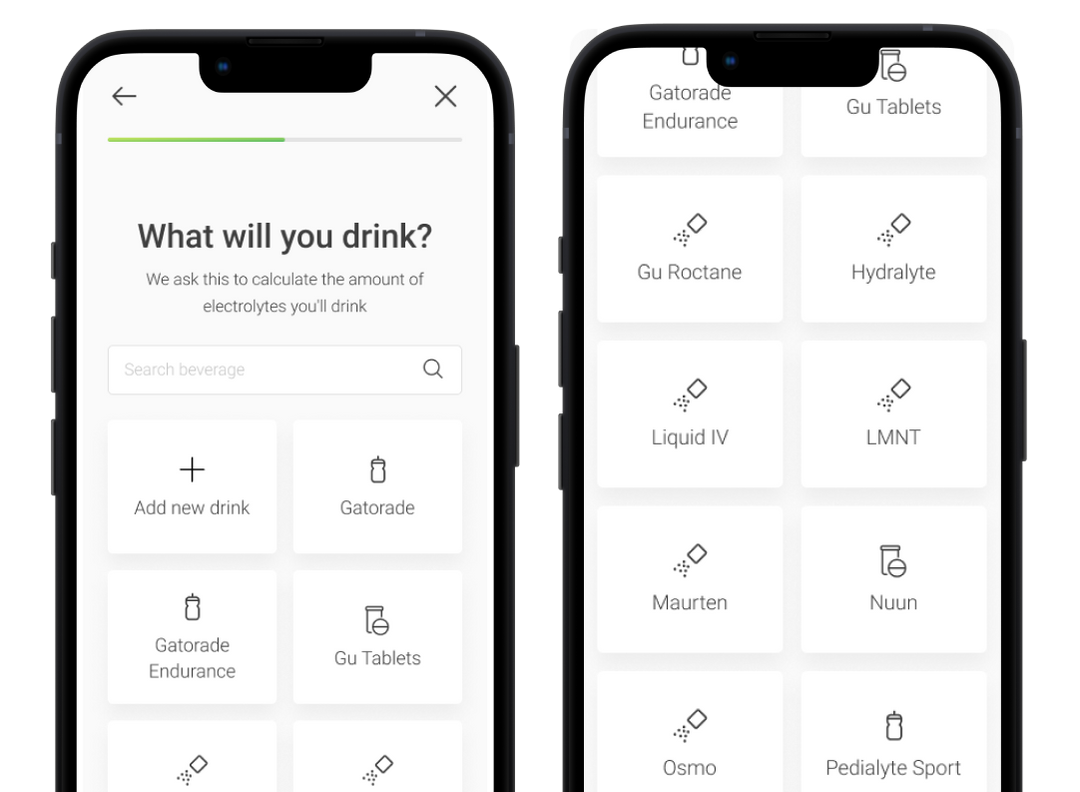 Choose your beverage
Select your beverage from our pre-populated list of electrolyte drinks. Or, if you don't see your drink listed, you can create a custom beverage within the app.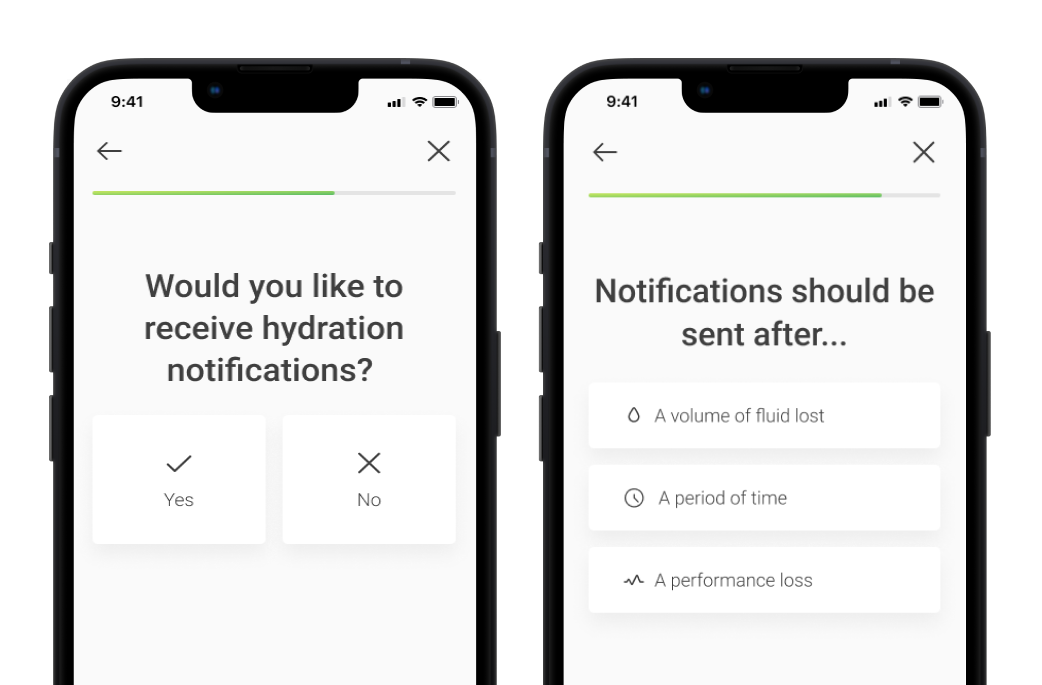 Customize your notification settings
Decide whether or not you'd like to receive real-time notifications during your workout and customize the cadence of them before you start the workout.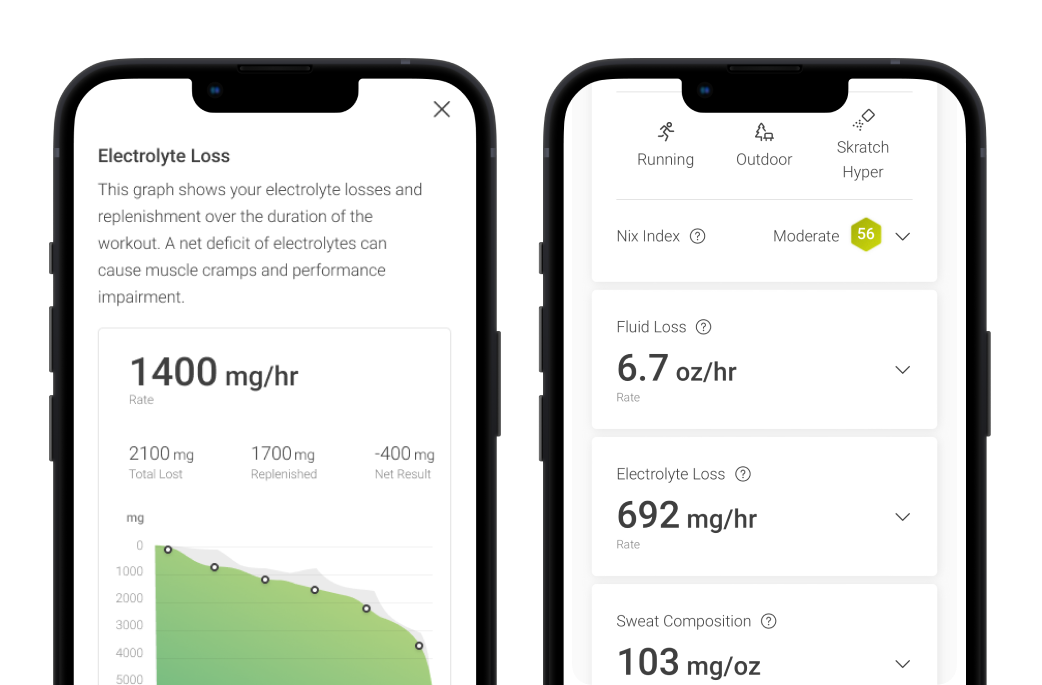 Learn about your sweat
View your fluid loss, electrolyte loss, and sweat composition at the end of each workout with the option to expand each section to dive even further into your personal data. 
Get started today
Your sweat is uniquely personal. Find out your sweat rate, electrolyte loss, and sweat composition by getting started with Nix Biosensors.