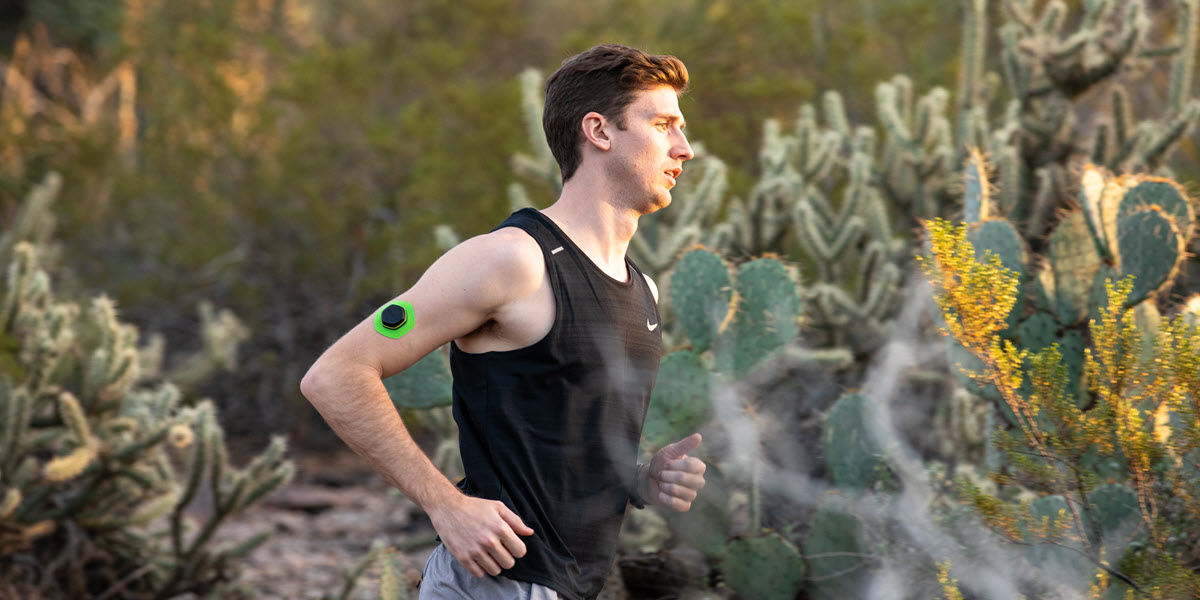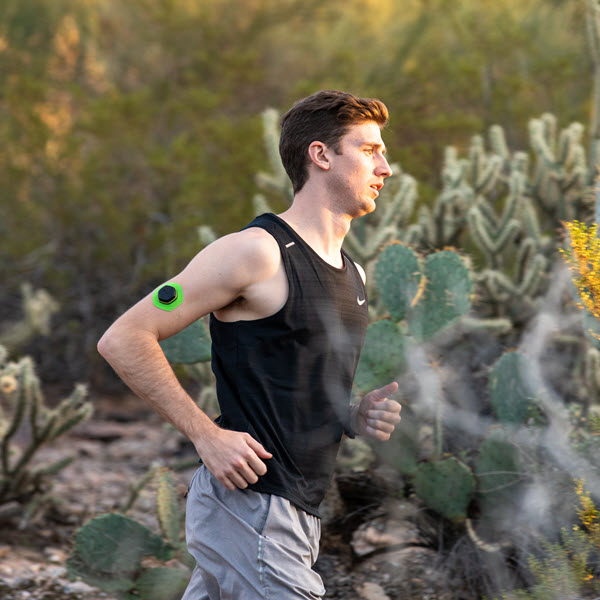 Ensure Your Patch Stays Put
Tips to make sure your Nix sweat patch doesn't peel during your workout
The Nix Sweat Patch:
The sweat patch is a single-use patch made from medical grade adhesive and is entirely non-invasive. This is an acrylic adhesive and is latex-free.
Our team completed extensive adhesive testing leading up to the launch of our Hydration Biosensor. While most users find that our sweat patches adhere to the skin throughout the entirety of a workout, it's important to review the reminders below to avoid any chance of the patch peeling during exercise.
Products that can affect adhesion:
When sunscreen, bug spray, or lotion get mixed into sweat they can interfere with the adhesive on the patch. To mitigate that, we recommend applying these products after the sensor has already been stuck to the arm, as it will seal off the outside environment.

Suncreen
Apply sunscreen on your arm AFTER attaching your Hydration Biosensor.

Bug Spray
Like sunscreen, bug spray can interfere with the patch adhesive. Apply AFTER you have attached your biosensor.

Lotions
If you apply lotion, do so AFTER you've attached your sensor to the arm. Try to apply lotion 4-8 hours earlier to minimize any potential issues.
Clean the bicep area:
A bicep that is clear of any products and excessive hair will have a better chance of remaining fully adhered to the arm for the entirety of a workout.

Rubbing Alcohol
If you think the bicep may have residue from any of the products listed above, you can use rubbing alcohol to clean the bicep. Wait 2 minutes to ensure the alcohol has dried before applying the sensor.

Remove Hair
If your upper bicep area has excess hair it can prevent the patch from fully sticking to the skin and sealing off the outside area. Shave the area that you'll be using for your sensor if you believe this may be an issue.
Recycle your used sweat patches:
We have partnered with TerraCycle to allow you to recycle your disposable single-use sweat patches at no cost to our customers. Order an envelope from them at no charge to get started.